Pregnancy Chiropractic at Colleyville Chiropractic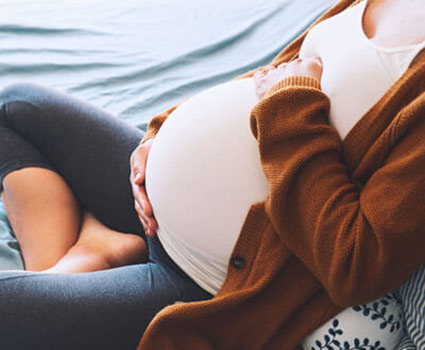 During the prenatal period, a woman's body undergoes many changes to accommodate her growing baby. Her center of gravity shifts to the front of her pelvis, resulting in added stress and discomfort in the lower back and the various joints of the pelvis. The additional strain on her joints and muscles, balance issues, and pressure from an enlarged abdomen are substantial.
Pain and discomfort, especially in the third trimester, are common. Our goal at Colleyville Chiropractic is to ensure the spine is as healthy as possible to prevent pain, so that you can have as comfortable a pregnancy and delivery as possible.
A Different Kind of Care
Chiropractic provides safe, effective, and personalized care during both the prenatal and postpartum period. A thorough examination determines the best methods to address your discomfort and prepare your body for the height of pregnancy and childbirth.
We use special tables to accommodate your growing belly, as well as special pillows you can lie on. We tailor our adjustment methods to accommodate whatever stage of pregnancy you're in and what positions are the most comfortable.
What Are Some Benefits?
In Colleyville, many women use chiropractic care throughout their pregnancy. We regularly see women at our office for low back pain, as well as other related issues, such as sciatica, leg cramps, and constipation. These may lead to difficulty performing daily tasks, as well as difficulties in labor.
Manual manipulation relieves discomfort (back, pelvic, hip/sciatica, round ligament pulling, rib discomfort and more) as a mom's body changes during pregnancy and prepares for labor and delivery. Making sure she is comfortable and pain-free is good for her and the baby. Prenatal adjustments are an outstanding source of relief for back pain. Many women also comment the birthing process was easier after care at our practice. Dr. Castello received care throughout both her pregnancies!
Contact Us Today
If you are curious about how chiropractic can help you with your pregnancy, call our team today. We are here to help.
CONTACT US »
---
Pregnancy Chiropractic Colleyville, Grapevine TX | (817) 427-2777