New Patients at Colleyville Chiropractic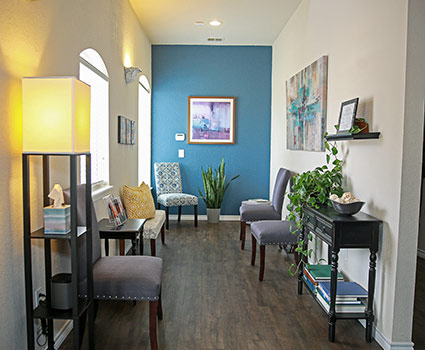 Please bring your insurance card and driver's license with you on your first visit. We ask that you arrive 10 minutes before your appointment time; 20 minutes if you have not completed the new patient forms. We ask you to wear comfortable clothing for your visits.
Our office accepts most commercial insurance plans, PIP (Personal Injury Protection) on your auto policy, and offers a discount program. For more details see our financials page.
Your first visit appointment can take up to an hour, depending on the complexity of the problem. If you have any records from other doctors that you think might be relevant, including X-rays & MRI reports, we ask that you bring them with you.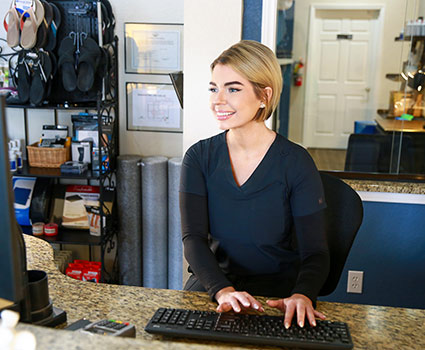 Your First Visit
When you arrive for your first visit, our staff will make sure all your paperwork is completed before taking you to a treatment room. Dr. Castello will meet with you to discuss the reason for your visit, perform a full assessment of your condition, and determine if any additional imaging or referral is needed.
Many patients will receive a diagnosis and treatment plan on their first visit and begin their chiropractic treatment.  However, there are times that X-rays or other imaging is required before a chiropractic adjustment can be performed. In these cases, other palliative care and home care recommendations are provided. If Dr. Castello decides that your condition is not a chiropractic case, she will refer you to the appropriate health care provider.
Medicare Patients
Please be aware that Medicare only covers 80% of the spinal adjustment after the $226.00 deductible is met. Medicare does not cover any additional services, including exams and X-rays. Supplemental policies cover the remaining 20% of the adjustment. Secondary policies, when available, may pick up additional services.
We're Here to Help!
Determining insurance policy coverage can be confusing. Our staff is happy to check your benefits and explain them to you. Please have your insurance card available when you contact our office.
---
New Patients at Colleyville Chiropractic | (817) 427-2777