Chiropractic Care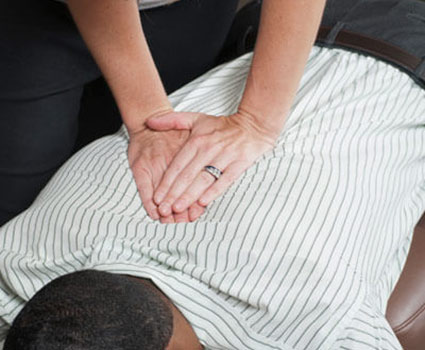 When a patient comes in for care, our concern is to ensure that all the joints of the spine work the way they should, allowing your body to function as it's supposed to. If certain levels of your spine are out of position, or just not moving well, it interferes with nerve function. How well your discs, joints, and muscles work can affect your pain level, mobility, and function in general.
Chiropractic is natural, holistic health care focused on you. It works with your musculoskeletal & nervous systems to make a positive impact on your health.
A Hands-on Approach
Chiropractors are primary health care providers extensively trained to diagnose, treat and help prevent conditions and disorders related to the back, neck, pelvis, and extremity joints. We use this knowledge to determine what's wrong with your spine, how to correct it, and how to keep it from happening again.
To restore proper motion, we apply an adjustment, our main form of care, to that specific joint. It's a non-invasive procedure, using precise, directed movements to address misalignments, help relieve pain and discomfort, and restore proper joint range of motion and function. The better your joint moves, the healthier it is.
Conditions We Treat
Our patients have found solutions for issues like
We work with patients of all ages, from infants to senior citizens. Whatever your needs, we'll create a unique plan for you.
---
Chiropractic Care | (817) 427-2777